Autorenprofil von Kaido Einama
Name
Kaido Einama

Beruflich

Firma
Funktion
Fachjournalist
Spezialgebiete
Technik und Wirtschaft in den baltischen Staaten
Die letzten Artikel von {AUTOR)}
New O-Mag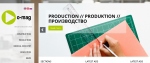 O-Mag Online Magazine is Building a Brand New Website
Engineering portal O-Mag changes. We are building a new website for engineering news, forums, contact environment and advertising.

KOF Konjunkturprognose Sommer 2017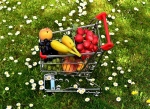 Konjunkturbild hellt sich weiter auf
Thanks to the upturn in global economic development, the Swiss economy is gaining momentum. Prices are slowly rising again, although unemployment will remain at its current level. These are the main results of the latest KOF Economic Forecast.

Smart Sensors on Borderline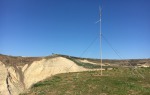 An Estonian Defence Companys Technology is Tracking Terrorists in the Indonesian Jungle
How can we know what a terrorist, hiding in the mountains of Indonesia, is up to; or the reason for an illegal immigrant sneaking into Latvia; or the situation at a Columbian oil rig? Finding the answers to these and similar questions, most of them related to border security, is all part of a day's work at Defendec - an Estonian defence sector company.

Climeworks-Anlage in Hinwil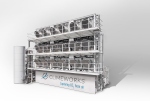 CO2 aus der Umgebungsluft kurbelt Pflanzenwachstum an
CO2 ist in der Landwirtschaft ein wertvoller Dünger: In der richtigen Dosis eingesetzt, sorgt das Gas dafür, dass Tomaten, Gurken oder Salat bis zu 20 Prozent schneller wachsen. "Die Pflanzen werden kräftiger und grösser", sagt Fritz Meier, der bei der Gebrüder Meier AG in schweizerischen Hinwil für die Gewächshausproduktion zuständig ist.

Neues Tool identifiziert auch Auswirkungen von Cyberangriffen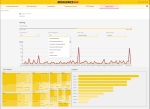 DHL Supply Watch: Maschinelles Lernen hilft bei Früherkennung von Lieferantenrisiken
DHL hat heute ein neues Modul der Resilience360-Plattform zur Steuerung von Lieferkettenrisiken vorgestellt. DHL Supply Watch erweitert das Frühwarnsystem von DHL und nutzt maschinelles Lernen und Natural Language Processing (NLP – die maschinelle Verarbeitung natürlicher Sprache).